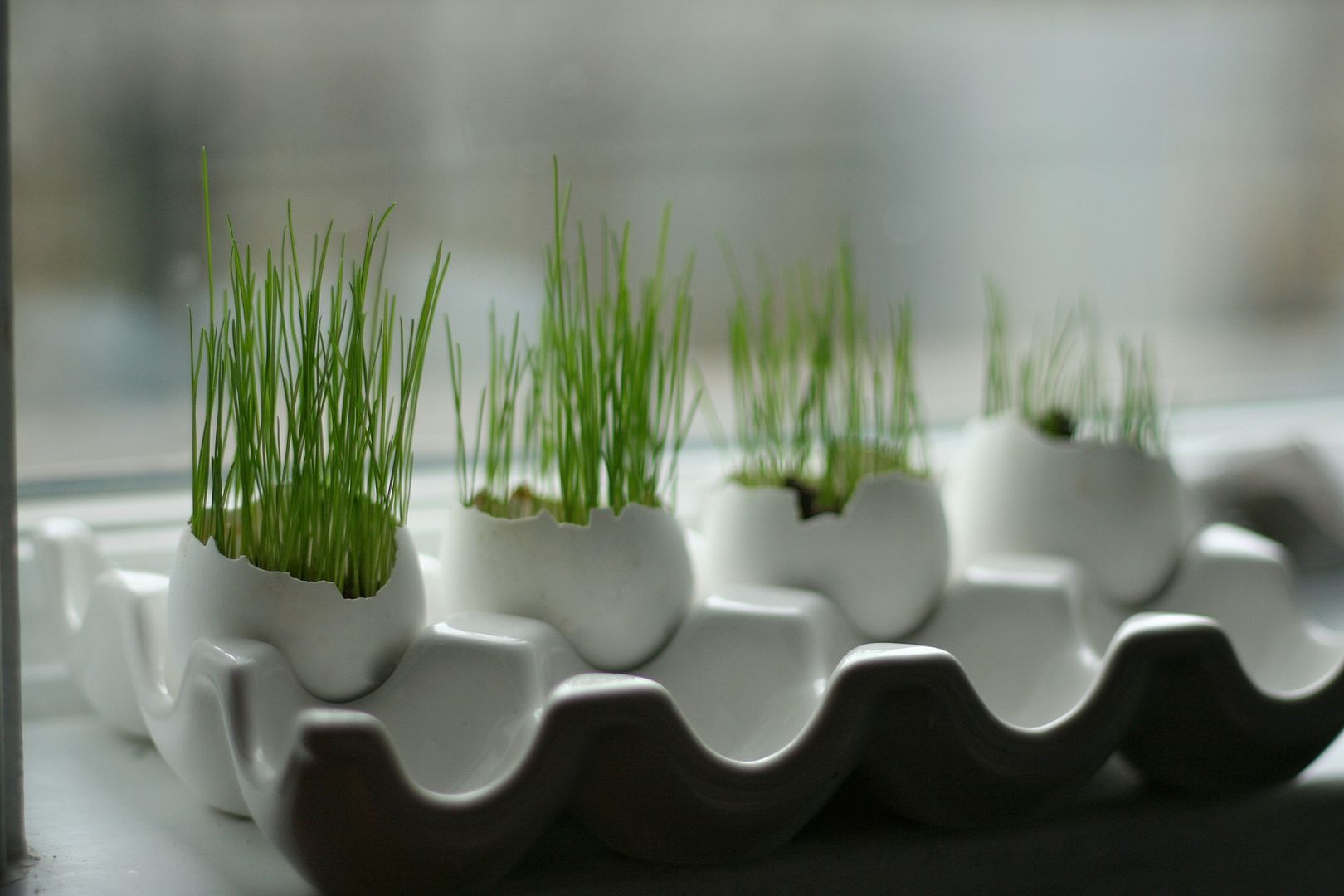 I love a little green on my kitchen window sill. I planted grass seed in egg shells (cradled by a ceramic egg crate that I purchased at Anthropologie, and I've seen them at Joann Fabrics in the seasonal section this year!) to bring an Eastery, Springy feel. I attempted this last year as well, and failed miserably. Who messes up growing grass?
Raising hand.
Of course, I couldn't leave out my milk glass and some pretty tulips!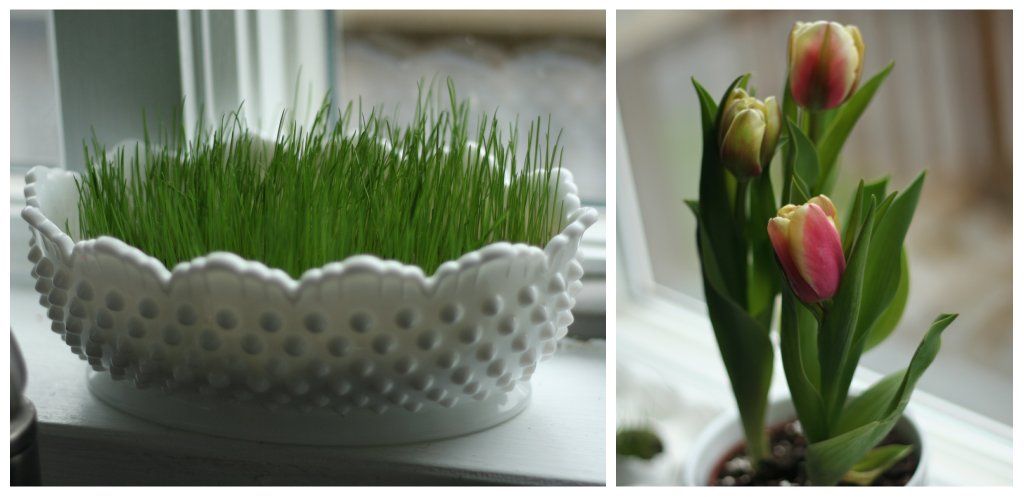 Any other simple ideas for adding some Spring to your kitchen/home decor? Do share.